BARMER
Barmer city in the state of Rajasthan is said to be the fifth largest district in the country and this area is one of the largest oil and coal producing regions. It is said that Bahad Rao established this city in the 13th century. After whom the city was named. Barmer means 'hill fort of Bar', in history it has also been known as Malani. Barmer is full of tourists due to its liveliness. A special thing about the visit to Barmer is that through it, many untouched parts of Rajasthan are also in front of the eyes. The rural life here is very much liked by foreign tourists. During the journey of Barmer, your eyes will remain here on the way. Villages on the way here, people dressed in traditional attire and golden sunshine on the sand add a strange glow to your eyes.
In the month of March, the whole of Barmer is filled with colors because that time is 'Barmer Festival'. Among the famous places of Barmer are Chintamani Parshwanath Jain Temple, Juna Fort and Temple, Well of Batadu, Rani Bhatiyani Temple, Vishnu Temple, Shri Nakoda Ji Jain Temple, Devka Surya Temple, Kiradu Temple, Barmer Fort and Garh Temple are quite famous places. At the same time, Mahabar sand-dunes (sand dhore) - Barmer, white Arena etc. are also famous all over the country.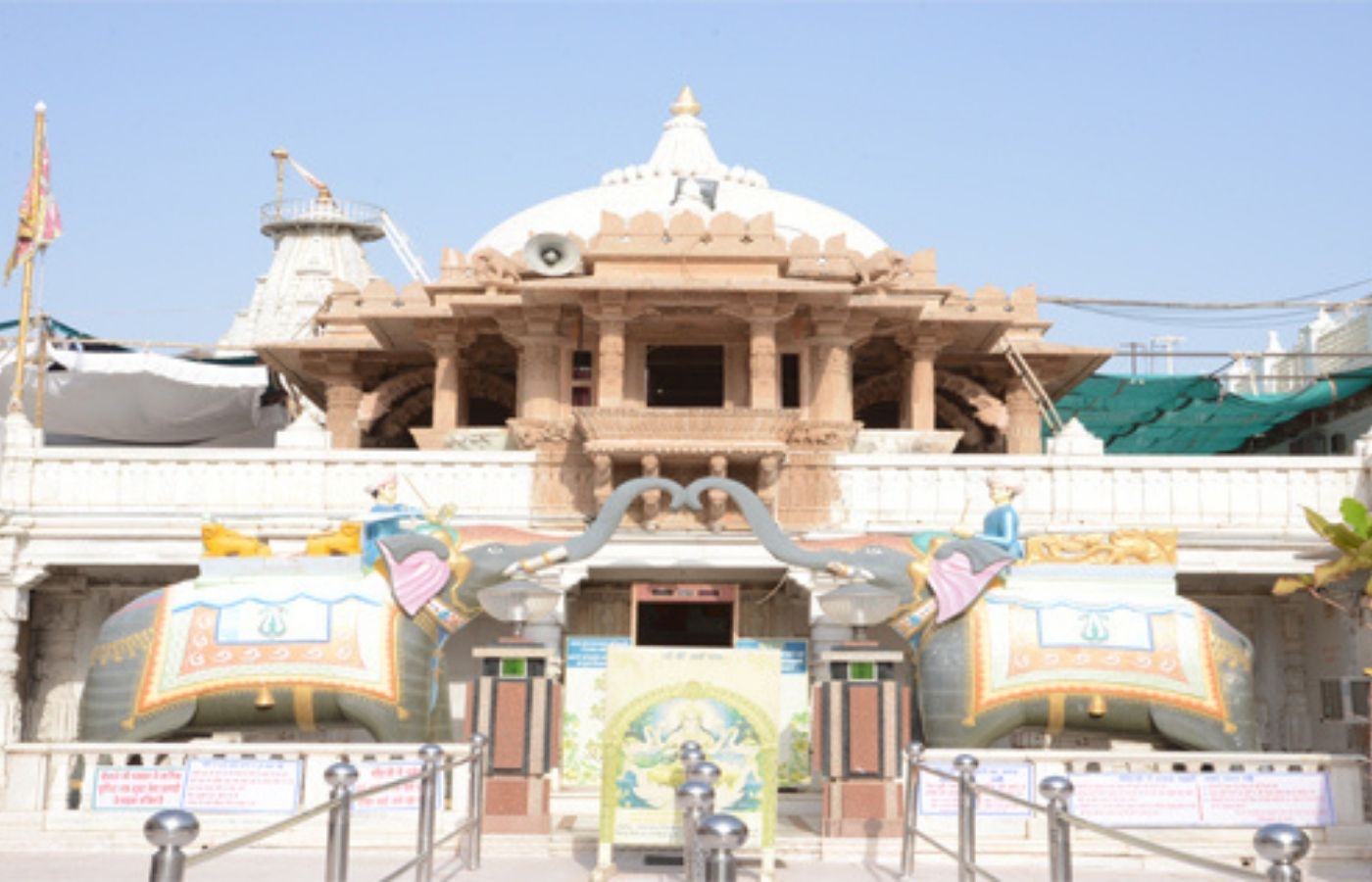 Nakoda Jain Temple
Built in the 3rd century, this temple has been renovated multiple times. Alamshah invaded and looted this temple in the 13th century and failed to steal the idol as it was hidden in a village a few miles away. The idol was brought back and the temple renovated in the 15th century.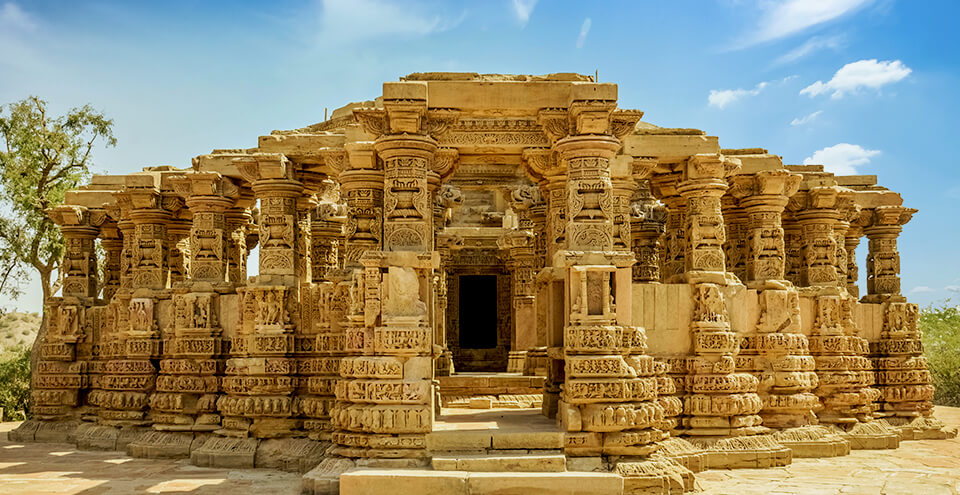 Kiradu Temple Barmer
35 km from Barmer, in a town located near the Thar Desert, are 5 temples known as the Kiradu Temples. Known for their Solanki style of architecture, these temples have remarkable and magnificent sculptures. These temples are dedicated to lord Shiva and of the five temples, Someshvara temple is the most remarkable.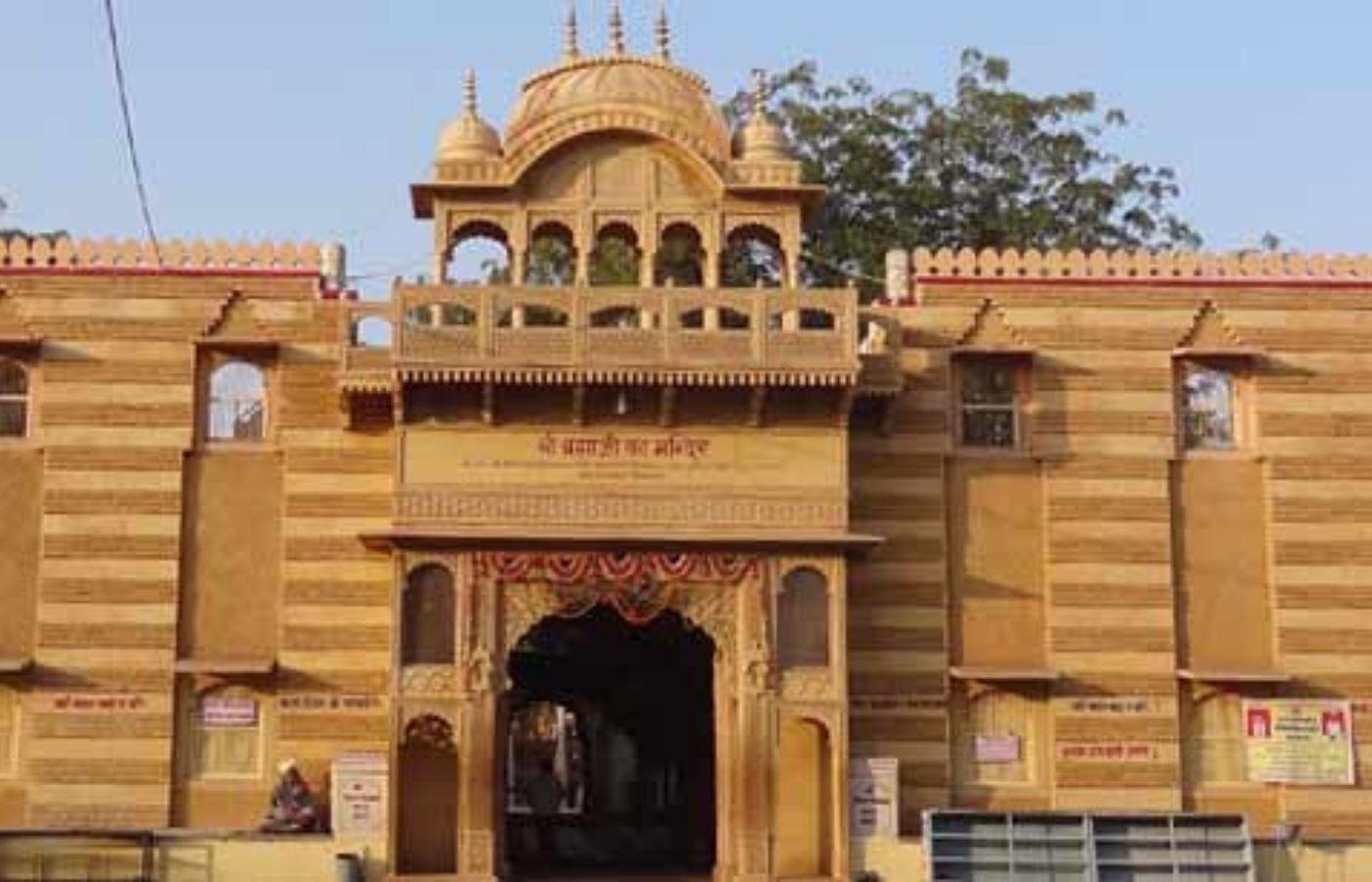 Brahmaji Temple Asotra
This temple is located 10 km away from Balotra town in Barmer district of Rajasthan. The main auditorium of the temple is built of the famous yellow stones of Jaisalmer and the rest of the temple is made of Jodhpuri stones. The statue of Lord Brahma installed in the temple is made of marble, whose carving is worth seeing. Here 200 kg food grains are fed daily to birds.
Batadu's Well
Batadu's Well is known as Rajasthan's Jal Mahal, It is constructed by Rawal Gulabsingh with marble stone. It is situated 55 K.M. from Barmer district and 35 k.m. from Baytu Tehsil.